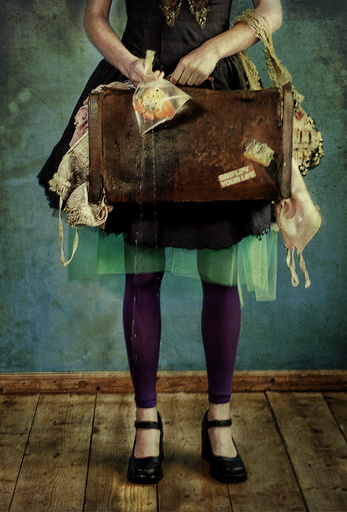 Mijn foto 'Fishy Stuff' wordt gebruikt in de nieuw te maken Amerikaanse televisie-serie 'Jane by design'. De foto hangt in de slaapkamer van de hoofdrolspeelster waar het een focal point is gedurende de serie.
Jane By Design is a one-hour scripted drama that follows Jane, a teenager who lands a job at a hip retail company when they mistake her for an adult. Jane soon finds herself juggling life both as a regular high school student and as an assistant to a high powered executive in the cutthroat world of fashion…all while trying to keep her true identity a secret.

Jane By Design stars Erica Dasher (The Lake) as Jane Quimby and features well-known film actress Andie MacDowell (Four Weddings and a Funeral) as Gray Chandler Murray, Jane's demanding boss. Also in the cast are Nicholas Roux (Lemonade Mouth), Rowly Dennis (Desperate Housewives), India De Beaufort (One Tree Hill), Meagan Tandy (10 Things I Hate About You) and Matthew Atkinson (CSI).
Dit werk en meer uit mijn portfolio is hier te koop.